I don´t suffer of madness. I enjoy it!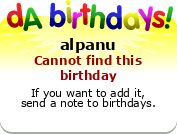 I am currently helping dear

with writing her fanfiction A liaison in the Great Greenwood:


A liaison in the Great Greenwood: Chapter 31

The chill of the morning air bristled against her skin as it gently swept in through the thick velvet curtains of the carriage.
They had been on the Men i Naugrim just over an hour and Adlanniel had finally managed to control her tears. Gwendalyn had wrapped a thick woolen blanket of ocean blue lined with grey fur to protect them from the cold as they continued to huddle together on one of the large sofas inside the carriage.
It would be at least another couple of hours before they would reach the crossing where they would most likely stop to water the horses. Perhaps that time would be the best to try to initiate her plan, she had been thinking to herself. Though thinking about it made her feel that guilt once again painfully churn in her gut. Yet at the same time the thought of defiance thrilled her. Regardless, she would have a lot of Elves to apologise to later on; how could she make it up to them in the end?

A liaison in the Great Greenwood: Chapter 32

The immense sensations Gwendalyn was feeling made her believe that she was in the Undying Lands, overjoyed was she with the feelings the young ellon elicited from her. She imagined that she had to be in Valinor for such bliss was surely impossible to reach in Arda.
Melethril was teasing her with his teeth now, travelling all across her neck and cleavage, stilling his hands at the small of her back. He did not show any intention to proceed further south, at least not then anyway, and she was thankful for it for she could not imagine how she would handle such a bold attempt. He was giving her space to halt his advances or redirect his efforts should she consider what he was doing too much for her innocence.
Taking his face into her hands once again, she smiled up into his violet eyes, drinking in his beauty as he gazed adoringly back down to her.
A blood curdling scream ripped throug

A liaison in the Great Greenwood: Chapter 33


(Note: click on the letter to zoom in and read. Plain text version can be see here)

Legolas had barely managed to sign his name when he heard a light tapping on the canvas of the entrance to his tent.
"Ma?" He asked as he continued to gaze down at the silver filigree ring he was now twirling around with his fingers.
"It is I, my little prince, the mighty Glorfindel, come to rescue you from your solitude!" The overly cheerful voice replied.
Legolas sighed inwardly and gave a slight shake of his head. How Glorfindel could remain so jovial in such a dismal place bewildered him. Perhaps it was due to the fact that Glorfindel was ancient, and war for him was simply a fact of life.
"Minno, Lord of the House of the Golden Flower." Legolas tried to adopt Glorfindel's often playfully teasing and satiric tone, yet he felt that his true
but I encourage you to read the whole story. It is worth it.